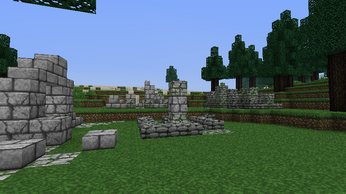 Tsir is one of the few remaining ruins of Alasantine architecture. It is only a small village, but it shows how the Alasantinians used stone in all their buildings.
Structures
Edit
Towards the desert, there is a building that was likely a weapons depot or a large house.
In the center, there is a damaged spire that was clearly once a fountain. On either side of that are the remains of homes.
The building nearest to us was likely a small tower.